Jane and Peter Greis – Your Wellspring Team
Peter Greis

Peter is an avid sportsman who enjoys strength training, telemark skiing, snowboarding, speed gliding and paragliding. After a long career in computer science, having worked for all of the major banks and telecoms in Switzerland, Peter decided to change course and trained as massage therapist at the London School of Sports and Remedial Massage. Peter has an additional certification in pediatric massage from the Liddle Kidz Foundation.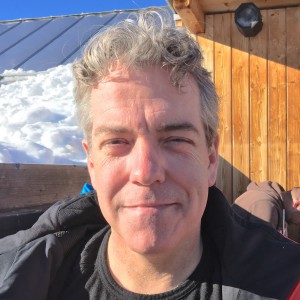 Peter's work focuses on soft tissue injury rehabilitation and prevention through a variety of deep tissue massage and facilitated stretching techniques.
Additional education:
Bachelor of Science, University of Wisconsin Madison, Madison Wisconsin
Bachelor of Music, Berklee College of Music, Boston Massachusetts
MS Computer Science, Boston University, Boston Massachusetts
In training: Thai Massage
Jane Greis
Jane loves the arts, nature and children. She began her career as a contemporary dancer and choreographer. She studied humanities at Santa Clara University in California and received an MA in Dance from the Laban Centre in London. She went on to choreograph and perform with Abydos Dance and the Boston Rock Opera in Boston.
During her dancing years, Jane discovered first hand the many benefits of massage therapy and earned a diploma from the Ben Benjamin's Muscular Therapy Institute, one of the premiere massage schools in the US. She has additional training in myofascial release with John Barnes, sports massage and reiki. Jane has been practicing a form of movement meditation, Authentic Movement for over twenty years.
After settling in Switzerland with her husband Peter and since the birth of their two sons, Jane developed a keen interest in holistic early childhood education and nature studies and works as a nature preschool teacher. Find out more about Jane's work with Nature Connection at NaturePlay.ch.
Jane is delighted to combine her love for children, massage and movement and is certified in pediatric massage from the Liddle Kidz Foundation.
Interesting links
Here are some interesting links for you! Enjoy your stay :)
Scroll to top