Das Wellspring Team stellt sich vor:
Peter Greis
Ich bin ein begeisterter Sportler, liebe Krafttraining, Telemark Skifahren, Snowboarden, Speed Gliding und Gleitschirmfliegen. Nach einer langen Karriere im Informatik Bereich, wo ich für namhafte Grossbanken gearbeitet habe und für Telecom in der Schweiz, habe ich mich entschieden den Kurs zu wechseln und mein Massage-Therapiestudium bei der "London School of Sports and Remedial Massage" zu absolvieren. Ich habe auch zusätzlich mein Zertifikat in Pädiatrischer Massage in der Schule "Liddle Kidz Foundation" erhalten.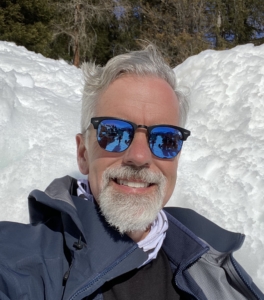 Meine Arbeit fokussiert sich auf Verletzungen der Weichteile und Prävention durch eine Variation von Bindegewebsmassage und unterstutzenden Dehnungstechniken.
Selbstvertrauen Zusätzliche Qualifikationen: Bachelor of Science, University of Wisconsin Madison, Bachelor of Music, Berklee College of Music, Boston Massachusetts, MS in Computerwissenschaft, Boston University, Boston Massachusetts.